Fill Piano Bar Opens with our Fabrics.
When we saw a new restaurant under construction in our same shopping center, we were excited to have another place for our staff and customers to eat. But, when we discovered it was going to be a Piano Bar, everyone took even more interest. How fun!!
We then had the privilege of meeting the owner of Fill Restaurant and Piano Bar, who was in need of commercial graded upholstery fabrics. Our team helped them select this super interesting black crocodile vinyl for his booths. The end result is masculine yet elegant.
Faux leathers work really well for chairs and booths in restaurants and other businesses in the hospitality industry. It's an affordable option to cover a large amount of space. Plus, because it's made from machines, you can create a seamless look between rolls.
Now, faux leathers like this crocodile vinyl are available in multiple colors and patterns, so there is a ton of design versatility. Homeowners are turning to it for their office chairs, dens, headboards or bar stools as well: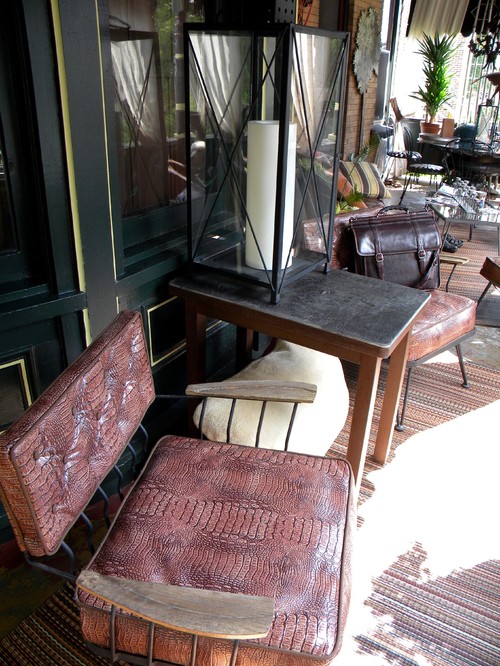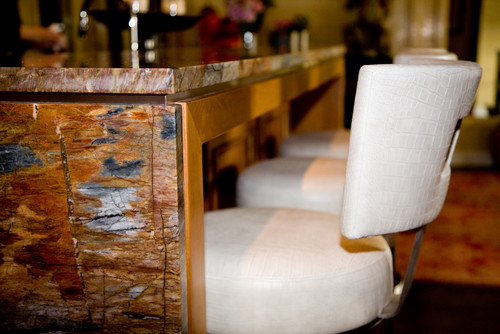 We welcome local Charleston businesses & homeowners to work with a locally owned team when it's time to update your office/restaurant or open brand new! Stop in and check out our faux leathers, vinyls and fabrics!